Who would have thought that 20 decades later the someone would coin the famously known miracle of Jesus walking on water into a $4000 pair of shoes? Recently, a Brooklyn-based studio manufactured Jesus Shoes with stylish soles filled with water coupled with a crucifix on the side, to depict the miracle. To give it a symbolic meaning, the designer sourced water from the River Jordan.
Released on Tuesday, the controversial designer shoes are the ideal repurposed Nike Air trainers bought at a retail value before the transformational references to Jesus Christ. Even so, Nike is not affiliated with these stylish pair. On the sides of the shoes is a Bible verse (Matthew 14:25), coupled with red ink on its tongue, which signifies Christ's blood. The verse features an apparent reference to the act of Jesus walking on water.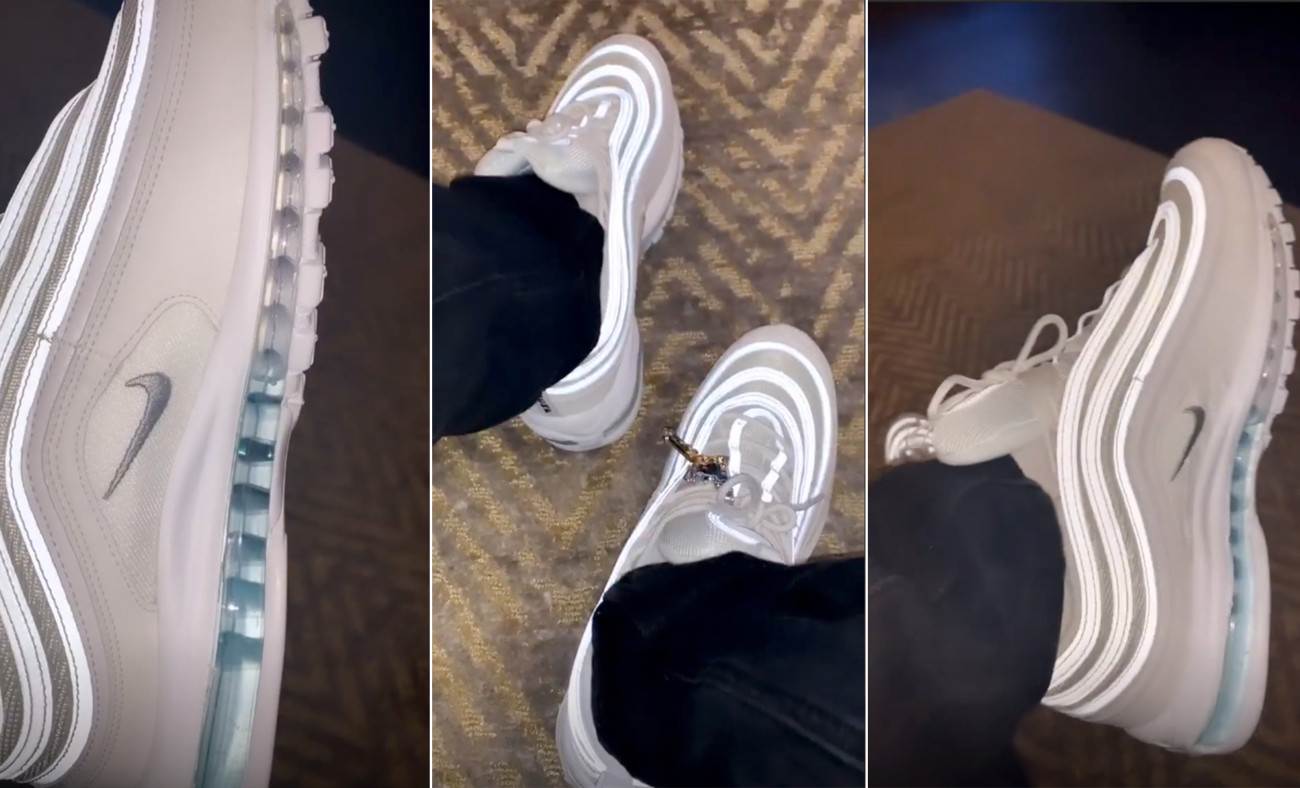 According to the head of the commercial department at MSCHF, Daniel Greenberg, the brand was primarily brought to life by the idea of a collaborative culture, where the management though of the partnership between the Arizona Iced Tea and Adidas in which a beverage brand sold iced tea at bodegas. Greenberg added that while the buyer of the Jesus shoes has been listed on the StockX for Nike, they do not know him in person.
MSCHF is known as a counter-culture brand that plays in a gray area. It is, therefore, not defined by any traditional approaches. The company's perspective is that everything is funny. Thus, the management is doing a great job at ensuring that they make light of how much the world sucks. The company's other objective is to drop new projects every so often.
Some of its initial projects are such as Times Newer Roman. Yes, you guessed right because this is the classic Times New Roman font, but this time, MSCHF has made it 5-10 per cent larger in size, making it easier for scholars to fill up their exam papers.
Before that, the company created a controversial internet plug-in equipped to make Wikipedia pages look like actual sources. This is another cheat method for students writing papers. While these projects have been going viral too, Jesus Shoe one is the company's most viral product since its founding. It has received positive and negative feedback from consumers.
Company Profile
MSCHF's headquarters is a clear stark of creativity and reflection. Its doctrine is, however, tied to adhering to chaos.