Initially, most American presidents were already wealthy and influential before rising further into supremacy. The US president's current average salary stands at $400,000 for every year he spends in office. While that might seem like quite a lot, presidents in 1909 earned a clean $2 million every year. It appears that the lofty seat of power comes with incredible paybacks for the one designated to hold it. The following are some of the wealthiest men who have ever clocked into the white house.
John Tyler
As the tenth president of America, John Tyler served the nation from 1841 to 1845. He slightly served as the vice president under William Henry Harrison in 1941, after which he experienced an unprecedented rise to power. William Henry passed on just a month into his first term, an unfortunate incident that saw Tyler ascend into the presidency. He hailed from a prominent family in Virginia where he inherited way over 1000 acres of a tobacco plantation. Today, Tyler's average net worth is estimated at $57million.
Franklin D Roosevelt
Franklin Delano Roosevelt served as America's 32nd president from 1933 to his death in 1945. He had a pretty rich background as both of his parents also hailed from prominent families. Like his father, Roosevelt attended law school. His father did no proceed with his professional after receiving his inheritance. On the other hand, Roosevelt was overly ambitious and passed his bar exams way before his graduation. Far from resting his laurels, Franklin proceeded with his legal and political career. His dedication and incredible efforts towards his career significantly contributed to his net worth of $66 million.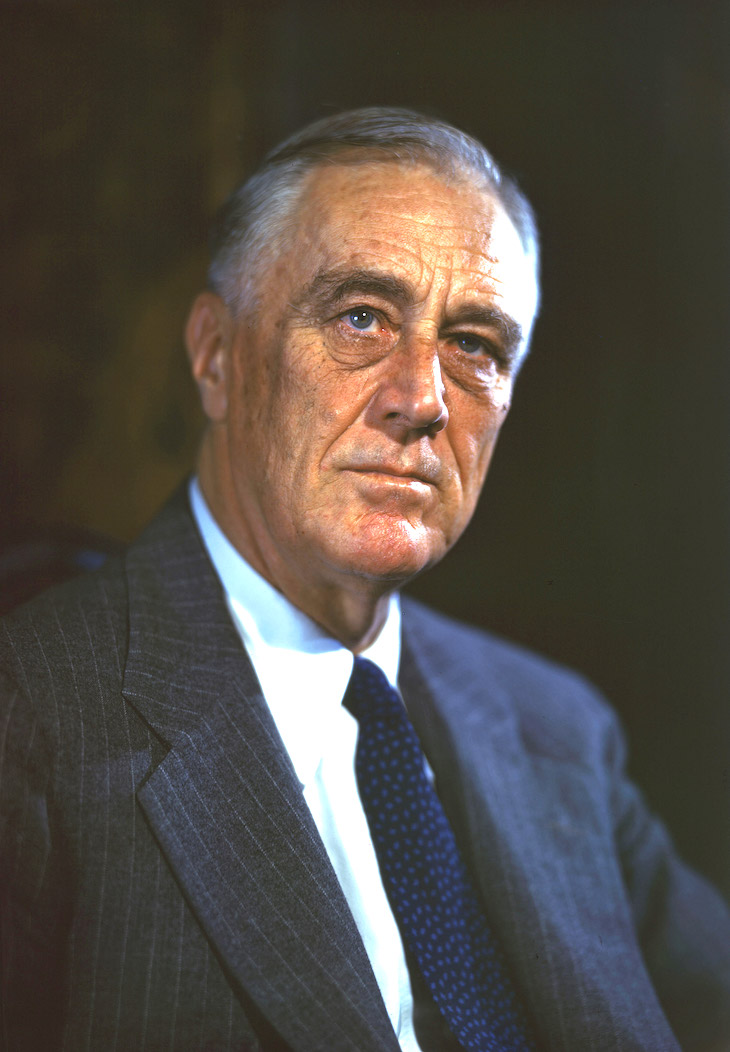 Bill Clinton
Unlike most presidents addressed in this article, Bill Clinton did have an opulent background. His was a typical working-class family. His father, who was a salesman, passed on a few months to Bill's birth. His mother pursued a nursing career and later married a man who worked as an auto dealer. The Clintons had an average life and were not spectacularly wealthy. Bill got substantially rich after leaving office. He invested in book deals and speaker fees, which further deepened his pockets. Bill Clinton's net worth is estimated at $72millions.
Herbert Hoover
Herbert Clark Hoover served as America's 31st president from 1929 to 1933. Before landing into power, Herbert was a businessman, engineer, and American politician. He was one of the US presidents who had already made a significant amount of wealth even before landing in office. John was much reputed as a hard worker who spent most of his time in office until he became a sole proprietor of his operation. By 1914, Herbert was already worth approximately $100million. His salary as a president barely got to his hands as it was channeled towards numerous charities and raises for his staff.
Lyndon B Johnson
Lyndon B Johnson was commonly referred to by his initials-LBJ. He was serving as the vice president under F Kennedy, who was later assassinated in 1963. Lyndon was later sworn in as the 36th president of the united states. Kennedy emanated from an unpretentious background, raised by humble parents in a remote town in Pedernales River, Texas. As a young man, LBJ was mostly on the farm, where he worked through college and qualified as a teacher before finally pursuing a political career. Suffice to say, he LBJ has a vast understanding of the working class since that is where he belonged. He thrived through the political arena, which became the foundation of his wealth. Lyndon Baines Johnson's net worth was estimated at $109 million by the time of his death.
James Madison
He is the fourth president of the United States, hailed as the father of the constitution. He previously served as secretary of state and congressman before he was elected president. Madison thrived from a prominent family in Virginia and had an incredible legal career, and thus, his political indulgence only augmented his wealth. However, much of Madison's wealth had ugly grounds as was amassed from slaves' exploitation.
Andrew Jackson
Andrew Jackson is another US president whose prosperity was as a result of unpaid wages to slaves. He hailed from the Carolina colonies, where he worked as a saddle maker and educator all through his education. Andrew pursued a legal career before venturing into politics. After serving as president, he accumulated a net worth of $ 132 million.
Theodore Roosevelt
His father was a thriving socialite and a renowned business in Manhattan. Theodore Roosevelt was mostly homeschooled due to his poor health and a constant asthma attack and other ailments. After attending Harvard University, Roosevelt put his best foot forward and pursued his political career. He served as a state assemblyman in his community and later as a president. His net worth is estimated at $139 million.
Thomas Jefferson
Thomas Jefferson is another beneficiary of generation wealth. He was granted 5000 acres in inheritance when he was only twenty-one. He owned 600 slaves, which he overly exploited despite the public rising in opposition to this oppression. He was an enthusiastic student with a great passion for languages and History. He then served as a lawyer, a congressman, wrote the independence declaration, and was finally elected president. Through his numerous ventures, Thomas Jefferson was able to accumulate a net worth of $236 million.
George Washington
George Washington was America's founding father and the first president, having served from 1789 to 1797. His is a wealthy background, having been born to a prominent family in the Virginia colonies. Besides an opulent upbringing, George had a successful military and political carrier, which contributed to his net worth of $587 million.